Protecting you and
your family from
disaster
Get A Quote
Fill the next form and we will contact you as soon is possible.
Why do you need insurance?
Insurance is a way of making sure you're prepared for life's twist and turns, a way to manage risk.
Without insurance you can't do the following:
Get a mortgage. All mortgage lenders require the home you buy to be protected by insurance.
Drive a car or other vehicles. Each state has its own minimum requirements for insurance.
Maintain the same lifestyle in case of an accident that leaves you disabled.
Cover medications and procedures that are more expensive than what you can afford.
Take care of your family in case of a tragic event.
In short, insurance is just a way of managing risk when it comes to our health, the people we love, and our belongings.
Who we are
We're an independent insurance agency with over 30 carrier experts on our side that help us determine what risks our clients have and what insurance policy suits them best.
Our clients come to us because we work hard to get the best insurance rates and make sure you don't get generic coverage but one that fits your needs.
Here's how we can help:
Free quotes. Unlike comparison websites where you need to pay a fee to shop around, we reach out to our companies on your behalf and get you a quote for free.
Personalized insurance policies. An expert can help you assess your risks and make it easier for you to find the best insurance for your lifestyle. For example, if you live in an area with a high risk of flooding, your home might be at risk. Without a specialist negotiating on your behalf, an insurance policy that covers damage caused by flooding can be pricey.
Perform research on your behalf. Some insurance policies might overlap. We make sure you don't pay for the same type of insurance twice.
We provide special types of insurances that comparison websites don't, such as income protection or an insurance policy that will protect you in case of a debilitating disease.
We take the hassle out of the claims process. You won't have to worry about your claims since our brokers will speak and negotiate on your behalf.
If you want to find out more, you can get a quote online here.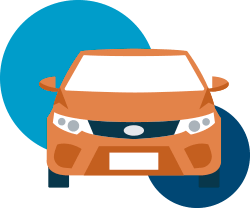 We have a team of experienced agents that will get to know you so that we can build a long-lasting client relationship.

Call us or
submit your
free quote

We connect to
30+ carriers
To find the best carrier for your specific needs with the best pricing

We get you
coverage
And ensure that you remain protected
Features and Benefits of Olson Insurance
At Olson Insurance, we can help you manage your risks in many areas from your life, from personal assets to traveling to aging.
We offer:
If you want to find out more, take a look at our main insurance categories.
Dwelling Protection
If you're looking for basic home coverage, dwelling protection is what you need. It covers the home structure and other structures attached to it. Plus, we can provide a free assessment on the risks of the area where you live and make a personalized recommendation.
Other Structures Protection
Some insurance policies cover only the structures attached to your home, but what about the ones that aren't attached? If you have a shed, fence, workshop or garage that you want to protect, we can provide you with solutions for your needs.
Personal Property Protection
If you want to protect your belongings in case of an accident, fire, or robbery, this type of insurance will help you pay for the cost or repairs. In some cases, it will also cover the replacement of the stolen or damaged items. High-value items in the luxury category can also be protected with extended coverage.
Liability Protection
Our home insurance policy also includes liability protection. This will cover the financial expenses of a visitor that gets injured on your property or in your home. Liability protection covers the legal and medical expenses caused by the accident.
Business Protection
This type of insurance provides coverage in case someone gets injured on your commercial property or if their belongings get damaged. For example, if one of your clients slips and drops an expensive laptop, this type of insurance will cover the medical expenses and the cost of the damaged laptop.
If you offer services in which you're at risk of being accused of professional negligence, we can help you chose a professional liability policy.
Disability Insurance
In the case of an injury or disease, disability insurance can help you protect you and your loved ones from unexpected expenses.
We have the ability to create a customized policy for your needs and negotiate the best price possible.
Kind Words from our Clients
Heather Olson is by far the best insurance agent I have ever had the privilege of working with! Her explanations are clear and understandable and she presents options and choices in a very easy and non-pressure way. She is always quick to respond and her office staff is also always friendly and professional. One could not find a better agent to advise on insurance.
CR
We have had the pleasure of using Heather Olson as our insurance agent for over 10 years.  Never has she disappointed us in her direct and friendly business approach.  She obviously values our business and routinely stays in touch with us to ensure our needs are being constantly met. 
 We find the rates more than competitive and when you throw in the additional service it is the best deal we could fine.
In addition, as we reached the milestone 65 years of age, she helped explain how best to utilize the benefits verses the costs.
By all means, use Heather Olson, you won't be disappointed.
RRF
 I have never worked with somebody more reliable and attentive. I can always rely on honest information from Heather and I'm a lifetime customer. There's no o me else I would trust with my insurance needs. Heathers professionalism and industry knowledge is irreplaceable! 
HR
Heather is one of the most trustworthy people I know! She always puts her clients first! You can't find a better agent anywhere!!  
J.D.
Insurance is one thing nobody really wants to buy, along with which its not all that easy to understand, and yet its needed for so many things in our lives forcing us to make decisions along these lines.   Having Heather to call makes you comfortable for she makes it easy to understand and you know she's doing her utmost to fit you with the proper policy for your needs at that time.   I have recommended her to others and am most confident in having done so.
Andi
Heather has been a real pleasure to work with, and it is comforting to not have to worry about our family's insurance needs given her extensive experience. I feel like she has my family's best interest in mind and can find effective, affordable plans that fit into our comprehensive strategy overall. She is very responsive and communicates efficiently. Definitely would recommend to anyone looking for an agent that has your family's best interest in mind.
Ryan
Just a note of appreciation for your kind referral to Heather Olsen. She's a very pleasant person, and a complete professional. She promptly responded and offered two options for my consideration, even though one of those options was sold by one of her associates. I absolutely am pleased and  can say she's earned your referral. Thank you very much.
Rick B