We shop around for you and then service your policies
Having to contact multiple companies to find the best value for insurance is time consuming and frustrating.  Especially because you're never really sure if the quotes are truly comparable as far as "hidden coverage" goes like replacement cost vs Actual Cash Value.  We shop more than 30 AM Best A rated companies for you.  Once we've identified the best options for you – we present them and let you choose.
Once you've selected the carrier (s) that are best for you – we then service your policies.  You never have to call an 800 number.  You can reach out to us for anything that you need.  If your rate takes a sharp increase at the next renewal – we can move you to a different carrier but you continue to work with the best staff in Arizona.   We look forward to getting the opportunity to win your business!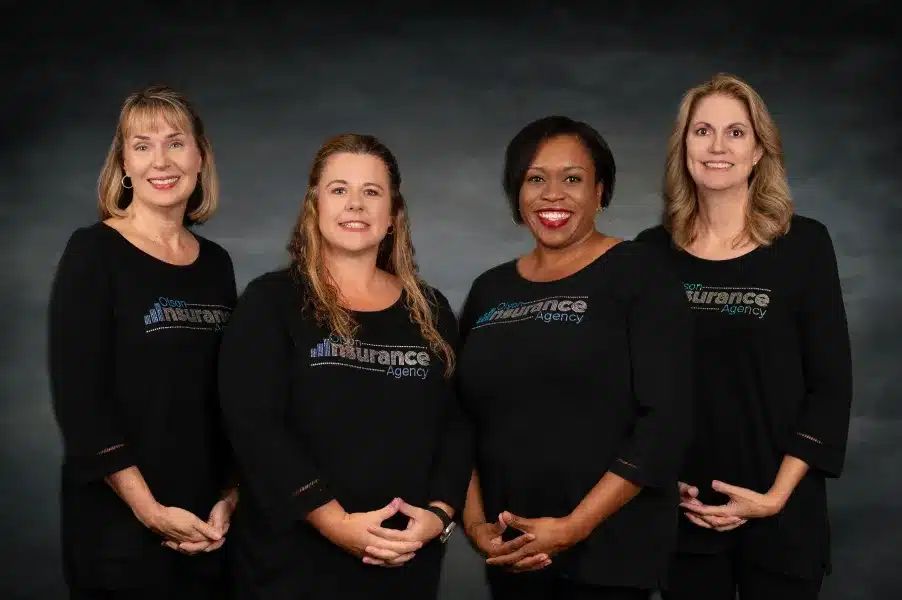 We offer insurance for auto, home, renters, mobile home, condos, vacant homes, boats, motorcycles, specialty and classic vehicles, umbrella, Mexico insurance,  business owners, general liability, workers comp, life, and disability.    We serve clients anywhere in Arizona but Glendale, Peoria, Phoenix, Surprise, Sun City, Sun City West, El Mirage, Youngtown, Avondale and Goodyear are our target market.
Give us a call at (623) 583-7999 and we'll provide you with the best rates and the best service period!

Call us or
submit your
free quote

We connect to
30+ carriers
To find the best carrier for your specific needs with the best pricing

We get you
coverage
And ensure that you remain protected
Nothing is more important than protecting your home. After all, it protects those you value most.
We'll guide you through the intricacies of auto insurance, so you can rest easy even while you drive.
We'll guide you through the intricacies of commercial insurance, so you can rest easy even while you drive.
Kind Words from our Clients
Heather Olson is by far the best insurance agent I have ever had the privilege of working with! Her explanations are clear and understandable and she presents options and choices in a very easy and non-pressure way. She is always quick to respond and her office staff is also always friendly and professional. One could not find a better agent to advise on insurance.
CR
We have had the pleasure of using Heather Olson as our insurance agent for over 10 years.  Never has she disappointed us in her direct and friendly business approach.  She obviously values our business and routinely stays in touch with us to ensure our needs are being constantly met. 
 We find the rates more than competitive and when you throw in the additional service it is the best deal we could fine.
In addition, as we reached the milestone 65 years of age, she helped explain how best to utilize the benefits verses the costs.
By all means, use Heather Olson, you won't be disappointed.
RRF
 I have never worked with somebody more reliable and attentive. I can always rely on honest information from Heather and I'm a lifetime customer. There's no o me else I would trust with my insurance needs. Heathers professionalism and industry knowledge is irreplaceable! 
HR
Heather is one of the most trustworthy people I know! She always puts her clients first! You can't find a better agent anywhere!!  
J.D.
Insurance is one thing nobody really wants to buy, along with which its not all that easy to understand, and yet its needed for so many things in our lives forcing us to make decisions along these lines.   Having Heather to call makes you comfortable for she makes it easy to understand and you know she's doing her utmost to fit you with the proper policy for your needs at that time.   I have recommended her to others and am most confident in having done so.
Andi
Heather has been a real pleasure to work with, and it is comforting to not have to worry about our family's insurance needs given her extensive experience. I feel like she has my family's best interest in mind and can find effective, affordable plans that fit into our comprehensive strategy overall. She is very responsive and communicates efficiently. Definitely would recommend to anyone looking for an agent that has your family's best interest in mind.
Ryan
Just a note of appreciation for your kind referral to Heather Olsen. She's a very pleasant person, and a complete professional. She promptly responded and offered two options for my consideration, even though one of those options was sold by one of her associates. I absolutely am pleased and  can say she's earned your referral. Thank you very much.
Rick B